OHA ~
Joyous Life Energy
For over 20 years, we have dedicated ourselves to using only the best, minimally processed ingredients nature has to offer—preserving vital nutrients & their original life vitality. Our products are designed to positively impact the entire sensory system so that you enjoy the daily experience of feeling beautiful and centered, from the inside out.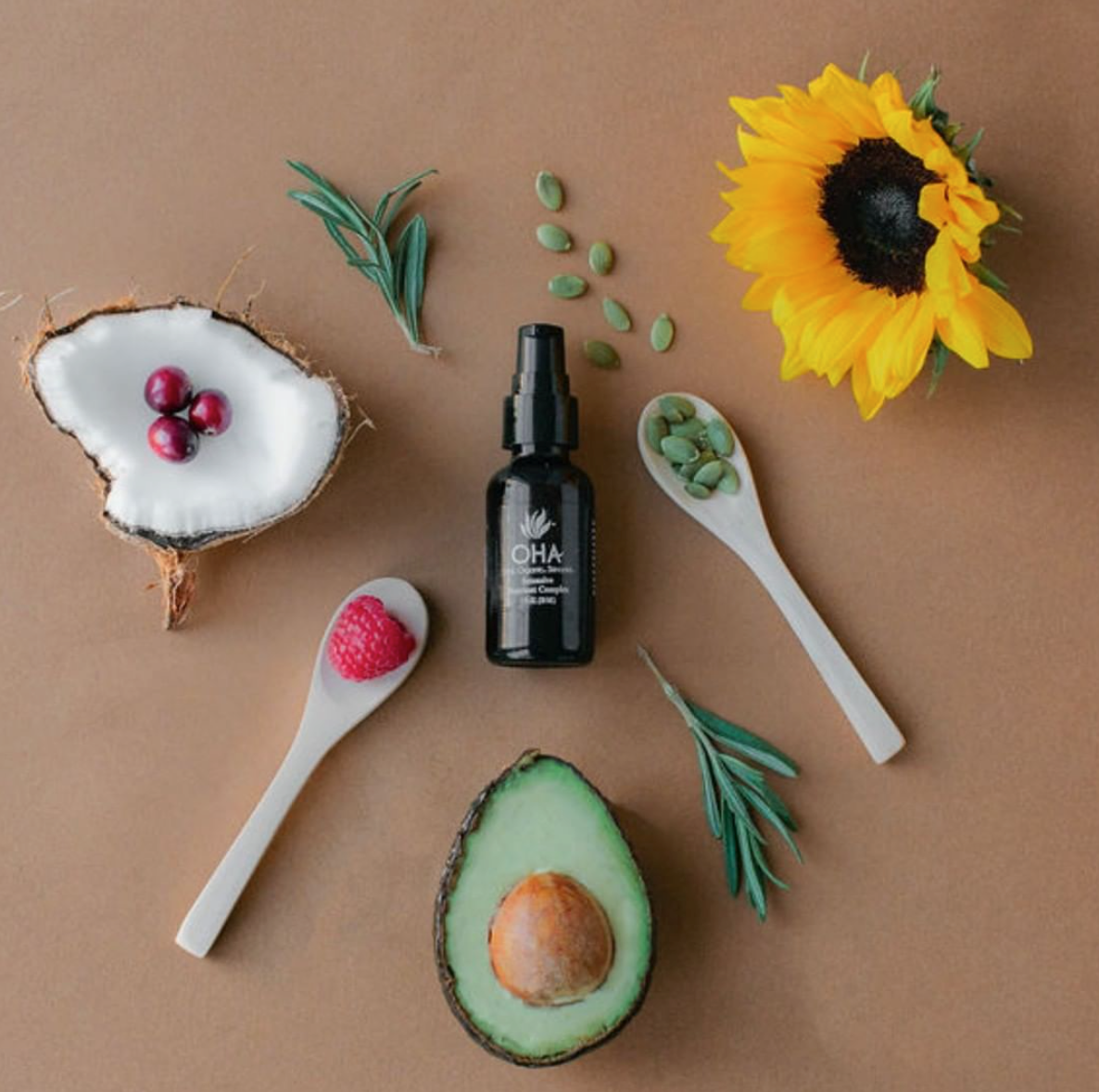 Our Founder
Martha Buldain
A pioneer of the natural skincare industry, OHA's founder Martha Buldain has continuously honed her craft throughout her two decades as a female entrepreneur. She has focused on forging strong relationships with essential oil providers all over the world to ensure OHA's products feature the highest quality ingredients on the market. It is the quality of ingredients paired with formulaic excellence that bring skin back into balance, naturally.
Martha's path to natural healing began over 20 years ago on a New Mexican back road between Albuquerque and Santa Fe, where she encountered a curio shop selling antique glass bottles and herbal tinctures. When the proprietor of the shop asked if she would be interested in studying herbology, Martha enthusiastically accepted. Here, she mastered herbal wildcrafting, tincture making & the ancient practice of plant spirit medicine.
When Martha moved to the Pacific NW, she became a certified massage therapist, reflexologist, aromatherapist & flower essence practitioner. Through creating custom botanical formulas to meet the needs of her massage and reflexology clients, aromatherapy students, therapists & companies — OHA came into being.
Why OHA
Our guiding principle is that nature knows balance. We want to give you healthy, radiant skin using botanical ingredients that harness the innate intelligence of the natural world. We were one of the first natural skincare companies on the scene and we have loved every moment since creating holistic beauty solutions for our customers.
Our Mission
Real Radiant Beauty is the transcendent experience of wholeness, wellbeing & vitality that we want you to enjoy on a daily basis using our products. Because beautiful skin starts from within.
OHA Promise
In recognition of our commitment to only develop natural and organic skincare products, OHA Skincare is certified as a "Cruelty-Free" manufacturer by Leaping Bunny. Additionally, OHA is certified as "Clean and Sustainable" by GreenPeople. In 2014, OHA was accredited by the Better Business Bureau and has earned a BBB Rating of A+. Lastly, OHA, a Seattle-based company, has been featured in Seattle Magazine and Lucky as well as distributed in natural grocery stores and spas throughout the United States.